7050 Aluminium Alloy
7050 aluminium alloy exporter maharashtra, supplier of 7050 aluminium alloy, 7050 aluminium alloy exporter in mumbai, wholesale 7050 aluminium alloy supplier in mumbai, 7050 aluminium alloy export & supplying company in india
Exporter & Supplier of 7050 Aluminium Alloy in Mumbai, Supplier of 7050 Aluminium Alloy in Maharashtra, Wholesale 7050 Aluminium Alloy Supplier Mumbai, 7050 Aluminium Alloy Export & Supply Company in India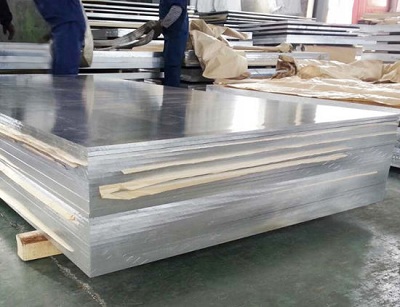 We provide some of the best designed and high quality 7050 Aluminium Alloy products in the market. Our optimum quality products have helped our clients improve on their efficiency in their uses thus helping establish our brand as one of the best. We mainly cater to the needs and demands of large scale client that include large scale buyers, dealers and retailers.
Metal Ministry Inc. exports Aluminium 7050 (AlZn6CuMgZr) alloy Coils Sheets and Plates, Flats, Square & Round Bars, hex Bars and Pipes also commonly known as AMS 4050, AMS 4342, AMS 4201 UNS A97050, Which has Good machinability and good mechanical properties. Used in rivets, general structural
applications and transportation.
Chemical composition for aluminium 7050 Alloy
Aluminum (Al) 87.3 to 92.1 %
Zinc (Zn) 5.7 to 6.7 %
Copper (Cu) 2.0 to 2.6 %
Magnesium (Mg) 1.9 to 2.6 %
Zirconium (Zr) 0.08 to 0.15 %
Iron (Fe) 0 to 0.15 %
Residuals0 to 0.15 %
Silicon (Si) 0 to 0.12 %
Manganese (Mn) 0 to 0.1 %
Titanium (Ti) 0 to 0.06 %
aluminium 7050 Alloy Products Supplier
Baroda, Granada, Ankara, Ahvaz, Port-of-Spain, Caracas, Vadodara, Sydney, Thiruvananthapuram, Lagos, Pimpri-Chinchwad, Ernakulam, Nagpur, Coimbatore, Mexico City, Santiago, Abu Dhabi, Dammam, Surat, Ludhiana, Bogota, Courbevoie, Melbourne, Noida, Tehran, Perth, Bengaluru, Haryana, Edmonton, Los Angeles, Faridabad, Seoul, Madrid, Sharjah, Bhopal, Thane, La Victoria, Pune, Dubai, Jamshedpur, Rajkot, Lahore, Geoje-si, Jakarta, Kolkata, Gimhae-si, Vung Tau, Karachi, Istanbul, Manama, Kuwait City, Howrah, Hanoi, Hong Kong, New Delhi, Calgary, Ranchi, Muscat, Hyderabad, Mumbai, Moscow, Kuala Lumpur, Nashik, Busan, Ho Chi Minh City, Singapore, Aberdeen, Algiers, Cairo, Chandigarh, Dallas, Milan, Ahmedabad, Houston, Ulsan, Visakhapatnam, Colombo, New York, Chennai, Toronto, Brisbane, Petaling Jaya, Jaipur, Navi Mumbai, Atyrau, Jeddah, Secunderabad, Kanpur, Gurgaon, Bangkok, Indore, Rio de Janeiro, Montreal, Al Khobar, Riyadh, London, Chiyoda, Doha, Al Jubail
aluminium 7050 Alloy Products Exporter
Norway, Puerto Rico, Yemen, Romania, Mongolia, Brazil, Costa Rica, South Korea, Finland, Lithuania, Italy, Qatar, Colombia, Russia, Lebanon, Indonesia, Bangladesh, Zimbabwe, New Zealand, Belgium, Taiwan, Poland, Macau, Israel, Serbia, Malaysia, Germany, Venezuela, Afghanistan, Ireland, Poland, Thailand, Gabon, India, Tibet, Australia, Nigeria, Angola, Sri Lanka, Libya, Hong Kong, Mexico, Kuwait, Switzerland, Bhutan, Bulgaria, Nepal, Singapore, China, Kenya, Croatia, Japan, Sweden, Trinidad & Tobago,Tunisia, Egypt, France, Bolivia, Peru, Mexico, United Kingdom, Austria, Portugal, United Arab Emirates, Jordan, Ecuador, Nigeria, Chile, Czech Republic, Philippines, Iran, Chile, Netherlands, Canada, Namibia, Slovakia, Kazakhstan, Ghana, Turkey, South Africa, Azerbaijan, Oman, Belarus, Gambia, Saudi Arabia, Ukraine, Morocco, Greece, Spain, Pakistan, United States, Iraq, Iran, Bahrain, Algeria, Argentina, Hungary, Denmark, Estonia, Vietnam