Our Products
Armor 500T Ballistic Steel Plates
Armor 500T Ballistic Steel Plates
ARMOUR 550T HIGH STRENGTH PROTECTION STEEL PLATE, ARMOUR 550T PLATES, ARMOR 550T STEEL PLATE DISTRIBUTOR, ARMOR 550T STEEL PLATE, ARMOUR 550T STEEL PLATE SUPPLIER IN INDIA.
This toughest protection plate has a nominal 500 HBW hardness and is used in many applications, such as vehicles, buildings, and more.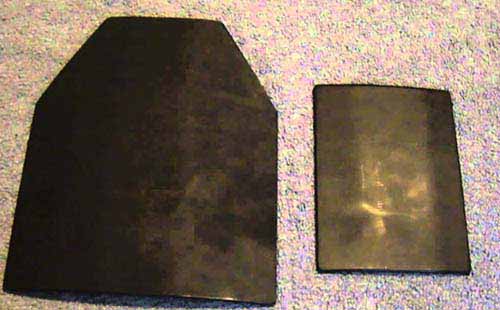 Metal Ministry Inc., as a stockholder and distributor of pressure vessels and boiler quality products, we can provide High Tensile Steel Plates in Grades S355J2G3, S355J2G3+N, ST52-3, ST52-3N, S355J2H, S355J2+N, ST52.0, E355, P355N, S355JO, High Temperature Service SA515 Grade 70, SA515 Grade 60, Low Temperature Service SA516 Grade 70, SA 516 Grade 60, ASTM A515 Grade-70, ASTM A515 Grade-60, ASTM A516 Grade-70, ASTM A516 Grade-60, SA537 Class 1, SA537 Class 2, ASTM A537 Class-1, ASTM A537 Class-2, Hardox 400, Hardox 450, Hardox 500, Plates RAEX 400, RAEX 450, RAEX 500, FORA 400, FORA 450, FORA 500, ABRAZO 400, ABRAZO 450, ABRAZO 500, NICRODUR 400, NICRODUR 450, NICRODUR 500, BRINAR 400, BRINAR 450, BRINAR 500, DUROSTAT 400, DUROSTAT 450, DUROSTAT 500, Dillidur 400V, Dillidur 500V, AR200, AR250, AR400, AR450, AR500, 200 HBW, 250 HBW, 400 HBW, 450 HBW, 500 HBW, 200BHN, 250BHN, 400BHN, 450BHN, 500BHN, TISCRAL, SAILHARD, JISCRAL Wear Resistant & Abrasion Resistant Steel Plates, ARMOX 500, ARMOX 500T, RAMOR 500, ARMOUR Plates for High Ballistic Protection, S690QL, S700MC, Dillimax 690T, Maxil 690, Naxtra 70, Supralsim 690, Weldox 700E, QstE 690 TM HSLA Plates, SAILMA 300, SAILMA 300HI, SAILMA 350, SAILMA 350HI, SAILMA 410, SAILMA 410HI, SAILMA 450, SAILMA 450HI, LRS Grade A, ABS Grade A, GL Grade A, DNV Grade A for Ship Building, AH-36, DH-36, EH-36, ASTM A36/A36M, IS-2062 Grade A, IS-2062 Grade B, SS400, S235JR, S275JR, S355JR, S355JO, S355J2, S355J2+N, S355J2G3, ASTM A283 Grade A, B, C D, C-40, C-45, AISI 1045, C-60, C-70, EN-8, EN-9, AISI 4140, EN-19, AISI 4340, EN-24
Our steel plates are available in a wide range of shapes, sizes, grades, and specifications, so they can be used in a wide range of applications and uses. Additionally, we can manufacture them to the customer's specifications in custom sizes and shapes. There are numerous properties of Armor 500T Steel Plates, including their high tensile strength, which makes them durable enough to withstand heavy attacks and widely used as defense materials.The objective of these groups is to protect a human's life by taking all the blows themselves. This is only possible because they have numerous properties such as ballistic resistance, which allows them to withstand heavy impacts caused by improvised explosive devices. They can also withstand heavy shocks and penetrate most environments.
High malleability and high strength are other characteristics of the Armor 550T High Strength Plates. Through quenching and tempering, they gain the fine-grained property they have as a result of the heating and cooling process. The products that we provide to the defense industry are tested well before they are supplied to the customers and our scientists conduct a number of tests on them. We also ensure that they are in compliance with all national and international standards so that their quality can be guaranteed.
Armor 500T
| | | |
| --- | --- | --- |
| USED FOR | DIMENSIONS | STANDARDS |
| Armored | T: 3 - 80 mm | EN 10029 |
Mechanical Properties
| | | | | | |
| --- | --- | --- | --- | --- | --- |
| Thickness (mm) | Hardness (HBW) | Charpy-V1), 10x10 mm test specimen2) Min. | Yield Strength Rp0.2 (min MPa) | Tensile Strength Rm (MPa) | Elongation A5 (min %) |
| 3.0 - 80.0 | 480 - 540 | 32 J / -400C | 1250 | 1450 - 1750 | 8 |
Chemical Composition (ladle analysis)
| | | | | | | | | |
| --- | --- | --- | --- | --- | --- | --- | --- | --- |
| C *) (max %) | Si *) (max %) | Mn *) (max %) | P(max %) (min MPa) | S (max %) | Cr 1) (max %) | Ni 1) (max %) | Mo *) (max %) | B *) (max %) |
| 0.32 | 0.4 | 1.2 | 0.01 | 0.003 | 1 | 1.8 | 0.7 | 0.005 |
Tolerances
| | |
| --- | --- |
| Thickness(mm) | Tolerances(mm) |
| 3.0 - 12.9 | - 0.0 / + 0.6 |
| 13.0 - 20.0 | - 0.0 / + 0.8 |
| 20.1 - 40.0 | - 0.0 / + 1.0 |
| 40.0 - 59.9 | - 0.0 / + 1.4 |
| 60.0 - 80.0 | - 0.0 / + 1.6 |
Armor 500T Ballistic Steel Plates Products Supplier
Baroda, Granada, Ankara, Ahvaz, Port-of-Spain, Caracas, Vadodara, Sydney, Thiruvananthapuram, Lagos, Pimpri-Chinchwad, Ernakulam, Nagpur, Coimbatore, Mexico City, Santiago, Abu Dhabi, Dammam, Surat, Ludhiana, Bogota, Courbevoie, Melbourne, Noida, Tehran, Perth, Bengaluru, Haryana, Edmonton, Los Angeles, Faridabad, Seoul, Madrid, Sharjah, Bhopal, Thane, La Victoria, Pune, Dubai, Jamshedpur, Rajkot, Lahore, Geoje-si, Jakarta, Kolkata, Gimhae-si, Vung Tau, Karachi, Istanbul, Manama, Kuwait City, Howrah, Hanoi, Hong Kong, New Delhi, Calgary, Ranchi, Muscat, Hyderabad, Mumbai, Moscow, Kuala Lumpur, Nashik, Busan, Ho Chi Minh City, Singapore, Aberdeen, Algiers, Cairo, Chandigarh, Dallas, Milan, Ahmedabad, Houston, Ulsan, Visakhapatnam, Colombo, New York, Chennai, Toronto, Brisbane, Petaling Jaya, Jaipur, Navi Mumbai, Atyrau, Jeddah, Secunderabad, Kanpur, Gurgaon, Bangkok, Indore, Rio de Janeiro, Montreal, Al Khobar, Riyadh, London, Chiyoda, Doha, Al Jubail
Armor 500T Ballistic Steel Plates Products Exporter
Norway, Puerto Rico, Yemen, Romania, Mongolia, Brazil, Costa Rica, South Korea, Finland, Lithuania, Italy, Qatar, Colombia, Russia, Lebanon, Indonesia, Bangladesh, Zimbabwe, New Zealand, Belgium, Taiwan, Poland, Macau, Israel, Serbia, Malaysia, Germany, Venezuela, Afghanistan, Ireland, Poland, Thailand, Gabon, India, Tibet, Australia, Nigeria, Angola, Sri Lanka, Libya, Hong Kong, Mexico, Kuwait, Switzerland, Bhutan, Bulgaria, Nepal, Singapore, China, Kenya, Croatia, Japan, Sweden, Trinidad & Tobago,Tunisia, Egypt, France, Bolivia, Peru, Mexico, United Kingdom, Austria, Portugal, United Arab Emirates, Jordan, Ecuador, Nigeria, Chile, Czech Republic, Philippines, Iran, Chile, Netherlands, Canada, Namibia, Slovakia, Kazakhstan, Ghana, Turkey, South Africa, Azerbaijan, Oman, Belarus, Gambia, Saudi Arabia, Ukraine, Morocco, Greece, Spain, Pakistan, United States, Iraq, Iran, Bahrain, Algeria, Argentina, Hungary, Denmark, Estonia, Vietnam