Our Products
MIL A 46100 Ballistic Steel Plates
MIL A 46100 Ballistic Steel Plates
MIL A 46100 HIGH STRENGTH PROTECTION STEEL PLATE, ARMOR 46100 PLATES, MIL A 46100 STEEL ARMOR PLATE DISTRIBUTOR, MIL A 46100 STEEL PLATE, MIL A 46100 STEEL PLATE SUPPLIER IN INDIA.
HIGH STRENGTH PROTECTION ARMOR A 46100 PLATES, HIGH STRENGTH STEEL MIL A 46100 PLATES, DYNAMIC ARMOR 46100 PLATES, ARMOR 46100 PMIL A 46100 PLATES EXPORTER, MIL A 46100 PLATES SUPPLIER IN INDIA.LATES DEALER, INDUSTRIAL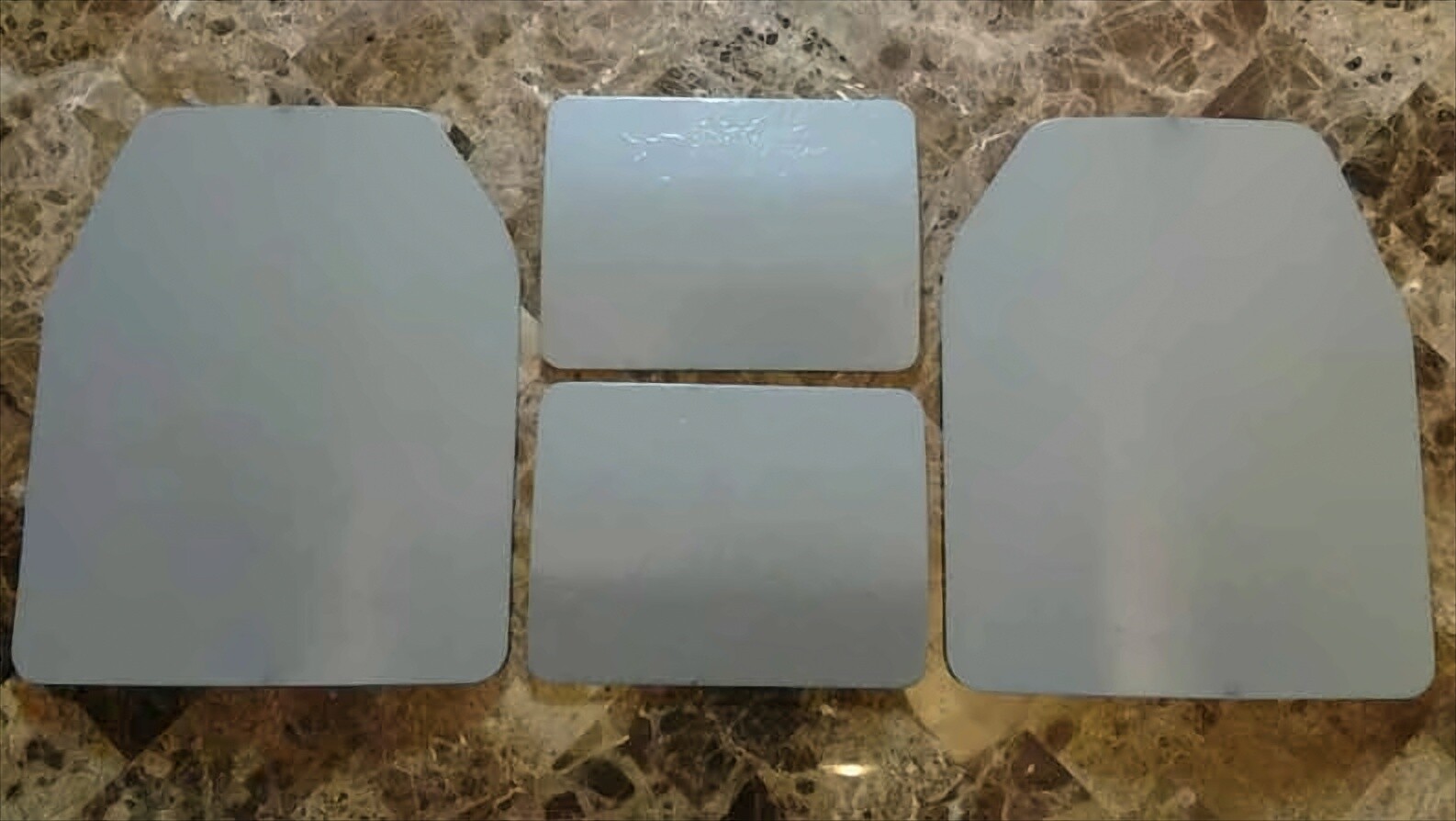 Metal Ministry Inc. is the leading manufacturer, exporter, and supplier of MIL - A 46100 PLATES. We provide a wide range of shapes, sizes, specifications, and grades, enabling them to serve various purposes. We also make them available in custom sizes and shapes that are based on the custom options of the customers and their preferences.
The MIL - A 46100 PLATES are known for their excellent hardness and ballistic resistance. They are also available in a wide range of thicknesses to serve multiple applications. A lot of lightweight protective gear is made with this product. They are excellent at resisting ballistic threats. Their properties include ballistic resistance, formability, welding ability, hardness, flatness, and toughness. Due to the higher content of carbon and alloys, they are highly resistant to penetration caused by ballistic attacks.
Typical Standards
| | | |
| --- | --- | --- |
| SIZES ROUTINELY STOCKED (IMPERIAL UNITS) | | |
| Thickness | Width | Length |
| 3/16" - 1" | 48" - 120" | 96" - 480" |
Chemical Properties
| | | | | |
| --- | --- | --- | --- | --- |
| C | FE | MN | P | S |
| 0.420 - 0.50% | 98.51 - 98.98% | 0.60 - 0.90% | ≤ 0.040% | ≤ 0.050% |
Mechanical Properties
| | | |
| --- | --- | --- |
| MECHANICAL PROPERTIES | | |
| | Metric | Imperial |
| Tensile Strength, Ultimate | 1,689 MPa | 245 Ksi |
| Tensile Strength, Yield | 1,413 MPa | 204 Ksi |
| Elongation | 10.0% | 10.0% |
MIL A 46100 Ballistic Steel Plates Products Supplier
Baroda, Granada, Ankara, Ahvaz, Port-of-Spain, Caracas, Vadodara, Sydney, Thiruvananthapuram, Lagos, Pimpri-Chinchwad, Ernakulam, Nagpur, Coimbatore, Mexico City, Santiago, Abu Dhabi, Dammam, Surat, Ludhiana, Bogota, Courbevoie, Melbourne, Noida, Tehran, Perth, Bengaluru, Haryana, Edmonton, Los Angeles, Faridabad, Seoul, Madrid, Sharjah, Bhopal, Thane, La Victoria, Pune, Dubai, Jamshedpur, Rajkot, Lahore, Geoje-si, Jakarta, Kolkata, Gimhae-si, Vung Tau, Karachi, Istanbul, Manama, Kuwait City, Howrah, Hanoi, Hong Kong, New Delhi, Calgary, Ranchi, Muscat, Hyderabad, Mumbai, Moscow, Kuala Lumpur, Nashik, Busan, Ho Chi Minh City, Singapore, Aberdeen, Algiers, Cairo, Chandigarh, Dallas, Milan, Ahmedabad, Houston, Ulsan, Visakhapatnam, Colombo, New York, Chennai, Toronto, Brisbane, Petaling Jaya, Jaipur, Navi Mumbai, Atyrau, Jeddah, Secunderabad, Kanpur, Gurgaon, Bangkok, Indore, Rio de Janeiro, Montreal, Al Khobar, Riyadh, London, Chiyoda, Doha, Al Jubail
MIL A 46100 Ballistic Steel Plates Products Exporter
Norway, Puerto Rico, Yemen, Romania, Mongolia, Brazil, Costa Rica, South Korea, Finland, Lithuania, Italy, Qatar, Colombia, Russia, Lebanon, Indonesia, Bangladesh, Zimbabwe, New Zealand, Belgium, Taiwan, Poland, Macau, Israel, Serbia, Malaysia, Germany, Venezuela, Afghanistan, Ireland, Poland, Thailand, Gabon, India, Tibet, Australia, Nigeria, Angola, Sri Lanka, Libya, Hong Kong, Mexico, Kuwait, Switzerland, Bhutan, Bulgaria, Nepal, Singapore, China, Kenya, Croatia, Japan, Sweden, Trinidad & Tobago,Tunisia, Egypt, France, Bolivia, Peru, Mexico, United Kingdom, Austria, Portugal, United Arab Emirates, Jordan, Ecuador, Nigeria, Chile, Czech Republic, Philippines, Iran, Chile, Netherlands, Canada, Namibia, Slovakia, Kazakhstan, Ghana, Turkey, South Africa, Azerbaijan, Oman, Belarus, Gambia, Saudi Arabia, Ukraine, Morocco, Greece, Spain, Pakistan, United States, Iraq, Iran, Bahrain, Algeria, Argentina, Hungary, Denmark, Estonia, Vietnam