S235JR SHEET PLATE
S235JR Sheet, EN 10025-2 S235JR Structural Steel Plate, S235JR Steel Plate, Carbon Steel S235JR Plate Manufacturers In India, Carbon Steel S235JR Sheet, Mild Steel S235JR Plates, S235JR Carbon Steel Hot Rolled Plate Stockist, CS S235JR CR Sheets, EN S235JR Plate Supplier In Mumbai, India.
S235J2 STRUCTURAL STEEL SHEETS, S235JR PLATES, IS 2062 E250 C SHEETS EXPORTER, AFNOR E24-2 STRUCTURAL STEEL PLATES DEALER, SAILMA 250 PLATE SUPPLIER IN INDIA.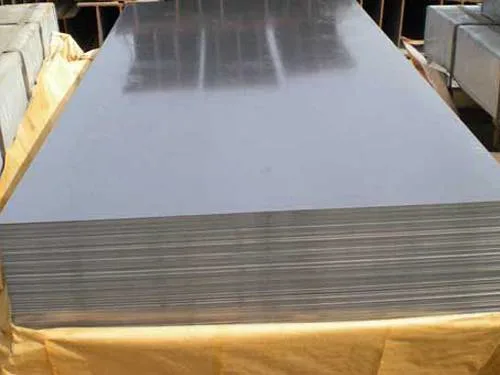 Metal Ministry Inc. are the that is dealing as a supplier globally in providing the product at a complete range of good quality at a competitive price. Carbon Steel S235JR Sheet Plate is appreciated because of its combination of a number of good features. As The industry offers the product to the buyers in both custom built specifications and standard specifications, the buyers can acquire the product as per their specifications at market leading prices.
S235JR Mild Steel Sheet, EN S235 1.0038 Cold Rolled Sheet, EN10025 S235JR Carbon Steel HR Plate Suppliers, Hot Rolled Structural Steel Plate S235JR, S235JR Steel Sheets, S235JR Plate Exporter, Carbon Steel S235JR Plate, S235JR High Tensile Structural Steel Plate Manufacturers In India.
High Tensile Strength, good dimensional accuracy, rugged construction, excellent surface finishes, anti-corrosive, withstanding easily heavy loads and at greater temperatures. A variety of tests are conducted on the product to test its quality, such as positive material identification tests, pitting resistance tests, hardness tests, and intergranular corrosion tests. Furthermore, the other tests like flattening tests, macro tests, chemical tests, micro tests, mechanical tests, and flaring tests are performed. This has assured the buyers that they are offering the defect-free product.
STANDARD SPECIFICATION FOR CARBON STEEL S235JR SHEET PLATE
Standard : DIN 17100, DIN 17102, ASTM, GB/T700, JIS G3106, EN 10025, EN 10025-2: 2004 Hot rolled products of structural steels. Technical delivery conditions for non-alloy structural steels
Width : 1000-4000mm
Thickness : 3-620mm
Length : 3000-18500mm
Surface Finish : PE coated, anti rust oiled, checkered, Galvanized, anti rust varnished, Black painted, color coated etc
Form : Coils, Foils, Rolls, Plain Sheet, Shim Sheet, Perforated Sheet, Chequered Plate, Strip, Flats, Blank (Circle), Ring (Flange) etc.
Application : Pressure Vessel Plate, Steel Boiler plate
CS S235JR SHEET & PLATE SPECIFICATIONS
| | |
| --- | --- |
| Thickness | 3-620mm |
| Width | 1000-4000mm |
| Length | 3000-18500mm |
| Hardness | As per ASTM A & NACE MR 175 |
| Impact tested | Impact tested -52° C |
| Finish | Hot rolled plate (HR), Cold rolled Plate (CR) |
EQUIVALENT GRADES FOR CARBON STEEL S235JR SHEETS & PLATES
EU EN
DIN,WNr
JIS
AFNOR
BS
Steel No.
ISO
IS
S235JR
RSt37-2
St37-2
SM400A
SS400
E24-2
40A
40B
1.0038
E235B
Fe360B
IS226
CHEMICAL COMPOSITION OF CS S235JR SHEETS AND PLATES
| | | | | | | |
| --- | --- | --- | --- | --- | --- | --- |
| C | Mn | P | S | N | Cu | CEV |
| max 0.2 | max 1.4 | max 0.04 | max 0.04 | max 0.012 | max 0.55 | max 0.38 |
MECHANICAL PROPERTIES FOR CARBON STEEL S235JR SHEETS & PLATES
| | | | | |
| --- | --- | --- | --- | --- |
| Dimension [mm] | Yield strength min [MPa] | Tensile strength [MPa] | Elongation [%] | Impact (ISO-V) strength min |
| < 16 | 235* | 360-510 | 26 | 20 °C27 J (long) |
| 16.1 < 40 | 225* | 360-510 | 26 | 20 °C27 J (long) |
| 40.1 < 63 | 215* | 360-510 | 25 | 20 °C27 J (long) |
| 63.1 < 100 | 215* | 360-510 | 24 | 20 °C27 J (long) |
| 100.1 < 150 | 195* | 350-500 | 22 | 20 °C27 J (long) |
| 150.1 < 200 | 185* | 340-490 | 21 | 20 °C27 J (long) |
S235JR SHEET PLATE Products Supplier
Baroda, Granada, Ankara, Ahvaz, Port-of-Spain, Caracas, Vadodara, Sydney, Thiruvananthapuram, Lagos, Pimpri-Chinchwad, Ernakulam, Nagpur, Coimbatore, Mexico City, Santiago, Abu Dhabi, Dammam, Surat, Ludhiana, Bogota, Courbevoie, Melbourne, Noida, Tehran, Perth, Bengaluru, Haryana, Edmonton, Los Angeles, Faridabad, Seoul, Madrid, Sharjah, Bhopal, Thane, La Victoria, Pune, Dubai, Jamshedpur, Rajkot, Lahore, Geoje-si, Jakarta, Kolkata, Gimhae-si, Vung Tau, Karachi, Istanbul, Manama, Kuwait City, Howrah, Hanoi, Hong Kong, New Delhi, Calgary, Ranchi, Muscat, Hyderabad, Mumbai, Moscow, Kuala Lumpur, Nashik, Busan, Ho Chi Minh City, Singapore, Aberdeen, Algiers, Cairo, Chandigarh, Dallas, Milan, Ahmedabad, Houston, Ulsan, Visakhapatnam, Colombo, New York, Chennai, Toronto, Brisbane, Petaling Jaya, Jaipur, Navi Mumbai, Atyrau, Jeddah, Secunderabad, Kanpur, Gurgaon, Bangkok, Indore, Rio de Janeiro, Montreal, Al Khobar, Riyadh, London, Chiyoda, Doha, Al Jubail
S235JR SHEET PLATE Products Exporter
Norway, Puerto Rico, Yemen, Romania, Mongolia, Brazil, Costa Rica, South Korea, Finland, Lithuania, Italy, Qatar, Colombia, Russia, Lebanon, Indonesia, Bangladesh, Zimbabwe, New Zealand, Belgium, Taiwan, Poland, Macau, Israel, Serbia, Malaysia, Germany, Venezuela, Afghanistan, Ireland, Poland, Thailand, Gabon, India, Tibet, Australia, Nigeria, Angola, Sri Lanka, Libya, Hong Kong, Mexico, Kuwait, Switzerland, Bhutan, Bulgaria, Nepal, Singapore, China, Kenya, Croatia, Japan, Sweden, Trinidad & Tobago,Tunisia, Egypt, France, Bolivia, Peru, Mexico, United Kingdom, Austria, Portugal, United Arab Emirates, Jordan, Ecuador, Nigeria, Chile, Czech Republic, Philippines, Iran, Chile, Netherlands, Canada, Namibia, Slovakia, Kazakhstan, Ghana, Turkey, South Africa, Azerbaijan, Oman, Belarus, Gambia, Saudi Arabia, Ukraine, Morocco, Greece, Spain, Pakistan, United States, Iraq, Iran, Bahrain, Algeria, Argentina, Hungary, Denmark, Estonia, Vietnam