S355MC Plates
S355MC HIGH TENSILE OFFSHORE STEEL PLATES, CARBON STEEL S355MC PLATES, EN 10149-2 S355MC STEEL PLATES, S355MC HIGH TENSILE STEEL PLATES, S355MC HIGH TENSILE PLATES, S355MC HIGH TENSILE STRUCTURAL STEEL PLATES, SUPPLIERS IN INDIA.
S355MC HIGH TENSILE HOT ROLLED STEEL PLATES, ALLOY STEEL S355MC PLATES EXPORTER, S355MC HIGH TENSILE HR PLATES, S355MC PRESSURE VESSEL STEEL PLATES DEALER, 1.0986 HIGH TENSILE PLATES, GRADE S355MC STEEL PLATES, CARBON STEEL S355MC PLATE STOCKIST IN INDIA.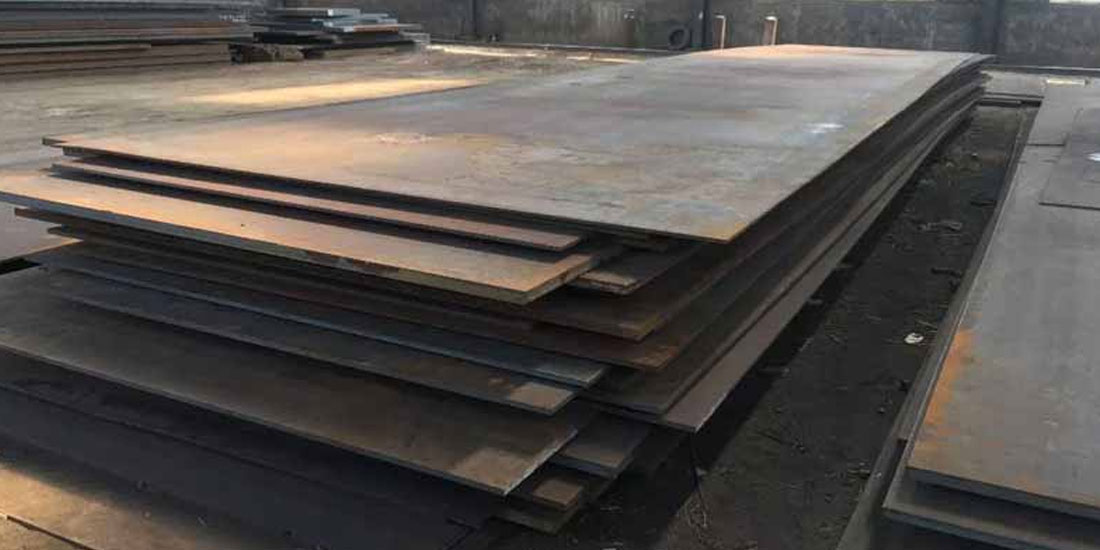 Metal Ministry Inc. is the leading supplier, producer and designer of S355MC High Tensile Steel Plates. Our products are renowned for their outstanding properties and features.Most likely, our goal is to make these products suitable for a wide range of operating conditions and work procedures. Therefore, our fundamental motive is to design and develop international quality plates using S355MC High Tensile Steel. The plates we make have high durability, a sturdy structure, accurate dimensions, and many other benefits. We purchase high tensile steel with a grade of S355MC for the production of these plates. Additionally, we offer S355MC High Tensile Steel Plates at an affordable price and of high quality.
S355MC is a structural steel plate with high strength and low alloy, covering four out of six parts with international standards. Chemically and physically, it meets the requirements with a minimum yield strength of 50000ksi. It is always important to pay attention to the specific variations.
S355MC plates are supplied with test certificates in accordance with EN 10204 3.1 or 3.2. Those documents include certificate of origin by legalized manufacturers, product invoice, specification guide, fumigation certificates, packing lists such as net and gross weight, quantity, and marks and numbers, NABL report, MTC report, and guarantee letter. Other certificates are those attested by third parties, raw material test report, mill test report, quality assurance plan, and heat treatment charts.
CHEMICAL COMPOSITION OF S355MC PLATE
| | | | | | | | | | |
| --- | --- | --- | --- | --- | --- | --- | --- | --- | --- |
| Grade | C max | Si max | Mn max | P max | S max | AL max | Nb max | V max | Ti max |
| S550MC | 0.12 | 0.50 | 1.8 | 0.025 | 0.015 | 0.015 | 0.09 | 0.2 | 0.15 |
MECHANICAL PROPERTIES OF S355MC PLATE
| | | | | | | |
| --- | --- | --- | --- | --- | --- | --- |
| Grade | ReH-Minimun yield strength(Mpa) | Rm-Tensile strength(Mpa) | Nominal thickness(mm) | A-Minimum elongation Lo=5,65√So(%) | Nominal thickness(mm) | A-Minimum elongation Lo=Lo=80mm(%) |
| EN 10149-2 S700MC | 550 | 600-760 | From3 | 14 | to3 | 12 |
Tolerances
Thickness
| | | |
| --- | --- | --- |
| Product Type | Thickness(mm) | Tolerance (Min / Max) |
| Cut Length | 2.00 - 4.00 | - 0.0 / + 0.36 |
| Cut Length | 4.01 - 5.00 | - 0.0 / + 0.40 |
| Cut Length | 5.01 - 6.00 | - 0.0 / + 0.42 |
| Cut Length | 6.01 - 6.50 | - 0.0 / + 0.44 |
| Heavy Plate | 6.0 - 7.9 | - 0.0 / + 0.8 |
| Heavy Plate | 8.0 - 14.9 | - 0.0 / + 1.0 |
| Heavy Plate | 15.0 - 24.9 | - 0.0 / + 1.2 |
| Heavy Plate | 25.5 - 30.0 | - 0.0 / + 1.4 |
Flatness
| | | |
| --- | --- | --- |
| Product Type | Thickness(mm) | 1000 ruler(mm) |
| Cut Length | 2.00 - 4.00 | 6 |
| Cut Length | 4.01 - 5.00 | 6 |
| Cut Length | 5.01 - 6.00 | 6 |
| Cut Length | 6.01 - 6.50 | 6 |
| Heavy Plate | 6.0 - 7.9 | 6 |
| Heavy Plate | 8.0 - 14.9 | 6 |
| Heavy Plate | 15.0 - 24.9 | 6 |
| Heavy Plate | 25.5 - 30.0 | 6 |
S355MC Plates Products Supplier
Baroda, Granada, Ankara, Ahvaz, Port-of-Spain, Caracas, Vadodara, Sydney, Thiruvananthapuram, Lagos, Pimpri-Chinchwad, Ernakulam, Nagpur, Coimbatore, Mexico City, Santiago, Abu Dhabi, Dammam, Surat, Ludhiana, Bogota, Courbevoie, Melbourne, Noida, Tehran, Perth, Bengaluru, Haryana, Edmonton, Los Angeles, Faridabad, Seoul, Madrid, Sharjah, Bhopal, Thane, La Victoria, Pune, Dubai, Jamshedpur, Rajkot, Lahore, Geoje-si, Jakarta, Kolkata, Gimhae-si, Vung Tau, Karachi, Istanbul, Manama, Kuwait City, Howrah, Hanoi, Hong Kong, New Delhi, Calgary, Ranchi, Muscat, Hyderabad, Mumbai, Moscow, Kuala Lumpur, Nashik, Busan, Ho Chi Minh City, Singapore, Aberdeen, Algiers, Cairo, Chandigarh, Dallas, Milan, Ahmedabad, Houston, Ulsan, Visakhapatnam, Colombo, New York, Chennai, Toronto, Brisbane, Petaling Jaya, Jaipur, Navi Mumbai, Atyrau, Jeddah, Secunderabad, Kanpur, Gurgaon, Bangkok, Indore, Rio de Janeiro, Montreal, Al Khobar, Riyadh, London, Chiyoda, Doha, Al Jubail
S355MC Plates Products Exporter
Norway, Puerto Rico, Yemen, Romania, Mongolia, Brazil, Costa Rica, South Korea, Finland, Lithuania, Italy, Qatar, Colombia, Russia, Lebanon, Indonesia, Bangladesh, Zimbabwe, New Zealand, Belgium, Taiwan, Poland, Macau, Israel, Serbia, Malaysia, Germany, Venezuela, Afghanistan, Ireland, Poland, Thailand, Gabon, India, Tibet, Australia, Nigeria, Angola, Sri Lanka, Libya, Hong Kong, Mexico, Kuwait, Switzerland, Bhutan, Bulgaria, Nepal, Singapore, China, Kenya, Croatia, Japan, Sweden, Trinidad & Tobago,Tunisia, Egypt, France, Bolivia, Peru, Mexico, United Kingdom, Austria, Portugal, United Arab Emirates, Jordan, Ecuador, Nigeria, Chile, Czech Republic, Philippines, Iran, Chile, Netherlands, Canada, Namibia, Slovakia, Kazakhstan, Ghana, Turkey, South Africa, Azerbaijan, Oman, Belarus, Gambia, Saudi Arabia, Ukraine, Morocco, Greece, Spain, Pakistan, United States, Iraq, Iran, Bahrain, Algeria, Argentina, Hungary, Denmark, Estonia, Vietnam