Our Products
Stainless Steel 347 Products
Stainless Steel 347 Products
Stainless Steel 347 Products Manufacturer & Exporter in India.
Stainless Steel DIN 1.4550 / 1.4961 Pipes & Tubes, AISI 347 ERW Tubes, Flanges, fasteners, forged fittings, butt-weld fittings & socket weld fittings Manufacturer & Exporter in India.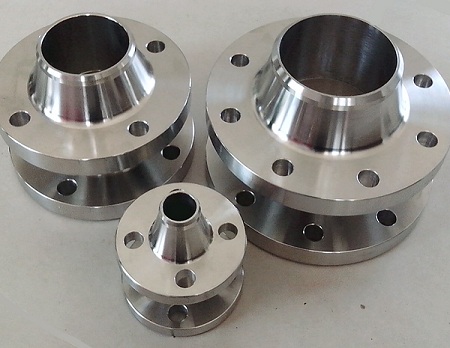 We are ranked among reckoned Exporters and Suppliers of a wide array of Stainless Steel 347 Products such as Harsh Steel Exports stainless steel 347/347H round bars, 347/347H seamless & welded pipes, 347/347H plates & sheets, 347/347H strips, 347/347H flanges, 347/347H fasteners, 347/347H forged fittings, 347/347H butt-weld fittings, 347/347H socket weld fittings and many more. Our company provides Stainless Steel 347 Products in bulk and makes timely delivery.

Equivalent materials to Stainless steel 347/347H are :
AMS 5512, AMS 5646, AMS 5680
ASME SA 240
ASTM A 269, ASTM A 479
ASTM A262 Practice E
MSRR 5632
PWA 300, PWA F17 LCS
UNS S34700, UNS S34709
W. Nr./EN 1.4550
Chemical composition for Stainless steel 347/347H :
Iron, Fe 62.83 - 73.64
Chromium, Cr 17 - 20
Nickel, Ni 9 - 13
Manganese, Mn 2
Niobium, Nb (Columbium, Cb) 0.320 - 1
Carbon, C 0.04 - 0.10
Phosphorous, P 0.040
Sulfur, S 0.030
Stainless Steel 321 – 321H Products Supplier
Baroda, Granada, Ankara, Ahvaz, Port-of-Spain, Caracas, Vadodara, Sydney, Thiruvananthapuram, Lagos, Pimpri-Chinchwad, Ernakulam, Nagpur, Coimbatore, Mexico City, Santiago, Abu Dhabi, Dammam, Surat, Ludhiana, Bogota, Courbevoie, Melbourne, Noida, Tehran, Perth, Bengaluru, Haryana, Edmonton, Los Angeles, Faridabad, Seoul, Madrid, Sharjah, Bhopal, Thane, La Victoria, Pune, Dubai, Jamshedpur, Rajkot, Lahore, Geoje-si, Jakarta, Kolkata, Gimhae-si, Vung Tau, Karachi, Istanbul, Manama, Kuwait City, Howrah, Hanoi, Hong Kong, New Delhi, Calgary, Ranchi, Muscat, Hyderabad, Mumbai, Moscow, Kuala Lumpur, Nashik, Busan, Ho Chi Minh City, Singapore, Aberdeen, Algiers, Cairo, Chandigarh, Dallas, Milan, Ahmedabad, Houston, Ulsan, Visakhapatnam, Colombo, New York, Chennai, Toronto, Brisbane, Petaling Jaya, Jaipur, Navi Mumbai, Atyrau, Jeddah, Secunderabad, Kanpur, Gurgaon, Bangkok, Indore, Rio de Janeiro, Montreal, Al Khobar, Riyadh, London, Chiyoda, Doha, Al Jubail
321 – 321H Stainless Steel Products Exporter
Norway, Puerto Rico, Yemen, Romania, Mongolia, Brazil, Costa Rica, South Korea, Finland, Lithuania, Italy, Qatar, Colombia, Russia, Lebanon, Indonesia, Bangladesh, Zimbabwe, New Zealand, Belgium, Taiwan, Poland, Macau, Israel, Serbia, Malaysia, Germany, Venezuela, Afghanistan, Ireland, Poland, Thailand, Gabon, India, Tibet, Australia, Nigeria, Angola, Sri Lanka, Libya, Hong Kong, Mexico, Kuwait, Switzerland, Bhutan, Bulgaria, Nepal, Singapore, China, Kenya, Croatia, Japan, Sweden, Trinidad & Tobago,Tunisia, Egypt, France, Bolivia, Peru, Mexico, United Kingdom, Austria, Portugal, United Arab Emirates, Jordan, Ecuador, Nigeria, Chile, Czech Republic, Philippines, Iran, Chile, Netherlands, Canada, Namibia, Slovakia, Kazakhstan, Ghana, Turkey, South Africa, Azerbaijan, Oman, Belarus, Gambia, Saudi Arabia, Ukraine, Morocco, Greece, Spain, Pakistan, United States, Iraq, Iran, Bahrain, Algeria, Argentina, Hungary, Denmark, Estonia, Vietnam